DESIGNING THE STONE
T H O M
M C E L R O Y
Thom McElroy
was raised by water and created the Volcom stone. Hailing from the golden age of surf brand startups… one day Mc designed the timeless diamond on a napkin now it is threaded across the backs of both professional athletes and groms alike. Today, the iconic illustration is known as the Yin Yang's cousin. From selling out of the shores in Newport Beach to going worldwide. McElroy set industry precedence, and continues to share his passions the next generation as a mentor, friend and legend.
​
So
we kicked it at his new
pad, talked about Bowie for a while and got a tour of his Warhol collection for miles. In aftermath, we fired off some questions from behind the camera and explored his past, present and what's next.
Scroll, click and play away.
- A/F
HOW WERE YOU INTRODUCED TO
SURFING?
B I G G E S T
I N S P I R A T I O N ?
INSTEAD OF PURSUING A BUSINESS DEGREE, YOU STUCK WITH YOUR GUT AND GOT A DEGREE IN ART.
WAS THAT HOW VEECO'S MANTRA, "YOUTH AGAINST ESTABLISHMENT"
WAS BORN?
FAST FORWARD EARLY 90'S
YOU TEAMED UP WITH WOOLY
(RICHIE WOOLCOTT)
HOW WAS THE STONE BORN?
DID YOU EVER FORESEE THE STONE BECOMING A HOUSE-HOLD ICON?
​
THE BRAND HAS COME A LONG WAY.
DO YOU THINK THE PARTNER WITH KERING GROUP HAS ENABLED YOUTH'S DREAMS MORE?
WHAT'S THE BIGGESTCHALLENGE THAT THE INDUSTRY IS FACING AT THE MOMENT?
WHAT'S THE MOST UNFORGETTABLE IN BUILDING IN THIS MOVEMENT?
TELL US MORE ABOUT
LUCK BY DESIGN?
WHAT ADVICE WOULD YOU GIVE TO YOUR 18 - YEAR - OLD SELF?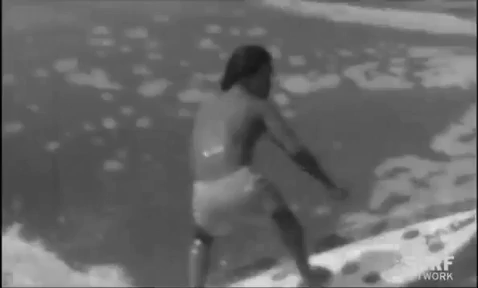 HOW WAS PASSING THE TORCH OF COMPETITIVE SURFING TO YOUR SON AT NEWPORT HARBOR?
HOW WOULD YOU LIKE TO BE REMEMBERED?