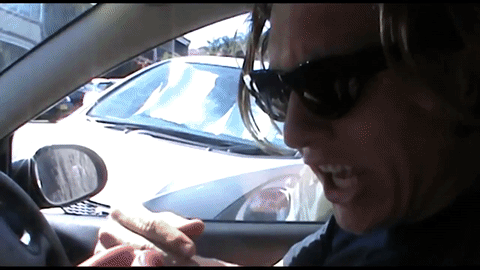 v l o g g i n g
​
s t r a n g e
​
o b s e s s i o n s
don't do what I do, don't do what they do,
don't do what your parents

do,
don't do what celebrities do.
do what you do.
Luka Raubeneimer / Filmmaker / Australia
One day we scoped the feed and it was the young, punk, and outgoing Luka Raubenheimer from the Sunshine Coast, Australia. Since 2015, he's been taking social media by storm, and every chick from Aus, to the Americas cannot take their eyes off him. At the ripe age of 20 years old, Luka does not cease pursuing an adventure anywhere on the globe...vlogging with his mates, shooting imagery of goddesses in the sand, or playing a show with his band The Cloacas. With an insta army behind him the young lad is just getting started.
Therefore, between editing chaos and his to trip Sri Lanka. Luka told us about exposing his love-hate relationship social media, and the last time he almost died.
F a v o r i t e
l e n s ?
LUKA: My canon 100-400, but I do love the stock old 1.8 50mm.
C r a z i e s t
a d v i c e ?
LUKA: You live once. Fuck it, do what you want.
W o r s t
t h i n g
a b o u t
t h e
U

S

A

?
H o w is s o c i a l m e d i a
f r u s t r a t i n g ?
LUKA:
Watching friends and people become consumed with the documentation and representation of their cyber world life that they forget how to live in their real life.
Social media has become a part of us, an interpretation and judgment can be made by people, by the way you portray yourself of social media. I personally try to detach my real self from the self I have creating on social media. It's fucked, you shouldn't be able to judge someone through their Instagram page, but, we all do.
L a s t t i m e y o u a l m o s t
d i e d ?
LUKA:
I was tailing a small tiger snake a few weeks ago, it struck up at my wrist, as I let go of it's tail, gravity saved me by pulling the snake down before it's strike connected.
B l o n d e s or B r u n e t t e s ?
LUKA:
My spirit animal is a wombat. As much as I'd like to think of myself as a honey badger or a mythical dragon. I AM A WOMBAT.
LUKA:
Minor threat - I love minor threat. I love the acoustic punk kinda song - good guys don't wear white
LUKA:
I am going to Sri Lanka in a couple weeks !
W h a t a r e y o u
d o i n g
t o m o r r o w ?
LUKA:
Tomorrow I am waking up, getting a coffee, quick beach swim or surf. Then in my home studio editing a film I'm working on, a bit of painting between editing stints. After I have to go to the post office, and buy some glue and paint at the arts shop as well. Chilling .
F a v o r i t e
b e e r ?
I f y o u

c o u l d
c o - s t a r w i t h
a n y o n e ?
LUKA:
I would like to co-star with Will Ferrel, Danny McBride or someone like Brooke Shields 20 years ago.
A d v i c e t o
g r o m s ?
LUKA:
Don't do what I do, don't do what they do, don't do what your parents do, and don't do what celebrities do. Do what you do.
Onward forward.
​